Only in Japan have I fucked a girl in the ass on the first date. And only in Japan did the same girl, Yoriko, tell me that I was "a nice man" as the dated ended.

This one night stand – it contained a fair amount of sodomy. And she's complimenting me on my upstanding behavior?

This perplexing (and pleasurable) experience made me think – is submissive and adventurous sex the norm in Japan?

After all, Yoriko was no freak.

She was a soft-spoken girl in khakis, a sweater, and she made zero "nasty" moves in the sack.

All she did was … let me do whatever I wanted.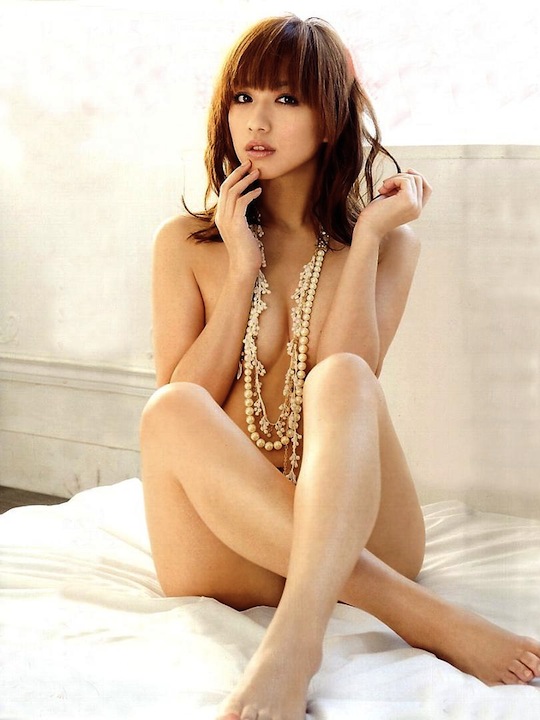 Oh, travel is wonderful. An American girl, by contrast, will never give you direct access to her ass from the get-go.

It's like going to Disneyland and not waiting in line for Space Mountain … you just can't expect it.

Following my hookup experience and some research into Japan's porn industry, it seems that Japanese women are the best lovers. They're down for anything and know how to please their man.

Read this article to learn why Japanese women make such good lovers and wives, and what American gals could learn from these Far East beauties when it comes to hot, hot sex.
Japanese Porn Is More Than Meets the Eyes
Japanese culture approaches sex differently than the West.

Ever since the East India Company of England began trading with China in the 1700s, the sexuality of Eastern women has captured the imaginations of Western men.

According to Victorian traders and travelers, the Eastern woman was a creature of unbridled sexuality, possessed of carnal techniques that would blow the mind (and the load) of any man.

This myth of sexual prowess was no lie. The fabled eroticism and sexual creativity of the East endure to this day in Japanese porn.
Fact is, Japan produces more than twice the number of adult films per year compared to the United States. The Japanese porn industry is worth an estimated $20 billion, despite a censorship law that prevents the display of vaginal nudity and penetrative sex.
Oh, and there are no real male porn stars – it's all women.

Body parts are blurred, sure. But Japanese porn stars compensate with sexy whimpering and other girly sounds.

It's obvious that Japanese women enjoy sex, and that's fucking hot. She might hesitate at first, but once it's on, her sex is genuine and very stimulating.
Compare the arousing feminine sounds of the East with the guttural groans and moans of female porn stars in the West. Would you rather have your partner roaring like a lion or mewling like a kitten?

I prefer feminine sounds to loud exclamations, but there's no accounting for taste. Soft, girly noises seem more authentic and get my dick harder.

Western gals should watch Japanese porn to learn how to better use sound to excite their men.

Without the visual stimulus of their exposed vaginas, Japanese porn stars must also use their voices to excite their viewers.

Sexy noises are vital to getting your partner as aroused as possible. Guys, this applies to you too. The more senses you can involve in sex, the better it will be.

For example, my girlfriend once told me that she wanted me to make more sound as I was going down on her. 

The noise of my licking, slurping, and moaning during cunnilingus was intensely arousing. Why? Because it showed her that I was into our oral sex. 

Once she could hear that I was enjoying myself, my girl came much harder and faster. This trick works on every woman, by the way.

Sex is better when we know that our partners are enjoying themselves as much as we are. Conversely, it can be hard to get off if you feel like your partner isn't enjoying herself as much as she could be.

Japanese porn stars exemplify that the ears, not just the eyes, should be engaged when we fuck.

Ask your girl to make the sexy noises you like. Be sure to reciprocate with masculine sounds that prove just how much you love fucking her.
Submissiveness is Hot
Japanese porn depicts women as submissive.
This is because porn is a reflection of the larger culture, from taboos to gender roles. Japan is patriarchal, which means that men are dominant in society and in the bedroom.

A man will often work a 12-hour day, so his woman is expected to tend to the home. She's also expected to replenish his masculine energy on command after his long day at the office.

This dynamic is visible in Japanse porn in how the girls act virginal yet excitable, ready for their man but dormant in the absence of his desirous cock.

My night with Yoriko confirms that Japanese women leap to follow the man's sexual cues.

All I had to do was lift her legs and slide my cock in her ass. Yoriko never protested, negotiated, or even asked for lube. She satisfied my wishes without a word or a whine.

Submissiveness is hot because it's pleasurable to get what you want when you want it. Whether it's the bedroom or the office, you feel powerful and respected when someone complies with your demands.

Women who excel at pleasing men are receptive to new and spontaneous sex, whether it's a new toy, being tied up, or a threesome.

That said, Japanese porn also shows us that bashfulness is sexy. Pursuit is an inherently enjoyable process for men, especially when you know you'll eventually get what you desire.

This is why games of dominance and submission are so satisfying – it's fun to work for what you want.

For example, roleplaying is a sexual mainstay for many married couples.

The act of gaining permission, whether in the role of a teacher's student or as a stranger in a bar, is guaranteed to reignite the excitement of the initial courtship in a fresh way.

You can play with dominance and submission in your sex life in various ways. BDSM, roleplaying, and threesomes are a few easy options.

So, should you travel to the land of the rising sun to find a wife or girlfriend? If you can, of course. 

Otherwise, remember what Japanese porn taught us about having great sex: make noise and find a woman who makes you feel like THE MAN, a real Adonis Alpha.