Will this article land you in a sex dungeon? Is this your first step toward getting whipped, gagged, and dressed in leather from crown to cock? The answer is … maybe.

Kinky sex has never been trendier, thanks to erotic novels like 50 Shades of Gray. Though BDSM is less deviant than before, it's still a sexual rabbit hole. Unless you've come and gone from Wonderland already, you're in for a few surprises.

Say your ladyfriend asks for some quality BDSM time. Obviously, you say yes. But what should you expect?

To start, BDSM is short for Bondage, Dominance/Submission, Sadism, and Masochism. It's an umbrella term that covers a range of bedroom play that ranges for mild to uber-wild.

This article will brief you on the most popular female BDSM fantasies. This way, you can come prepared for the kinky sex your partner craves.
1. Forced Sex
Forced sex is the most common BDSM fantasy for women. According to recent research, nearly 65% of women say they fantasize about being dominated sexually.

This is essentially a rape fantasy, which is also common. In this BDSM scenario, the man dominates the woman, who finds pleasure in resisting the physically more powerful male. In the words of a self-described feminist:

"I'd like to be dominated or forced. I prefer a man that can embrace his testosterone and take control," said the anonymous survey respondent.

Rough sex is nothing new, and many women enjoy the thrill of experiencing the full force of a man's desire. Your partner's wish for domination can be as simple as wanting a hard fuck, or something deeper.

"I would fight back, be rough with him, and refuse to do anything until he finally tears my clothes off and takes control – whether that's tying me up, pinning me down, fighting me back, etc." said the survey respondent.

Motivations aside, this sexual scenario requires you to talk beforehand. If your lady wants to be dominated, establish a safe word, which is critical to safe BDSM sex.

During forced sex, words like "No" and "Stop" often enhance the reality of the scenario, and therefore increase her arousal. But if you hear the safe word – say "Banana!" – you know to stop and check in with your partner. But until then, anything goes.

"I want to be owned," concluded the survey respondent.
2. Bondage
Bondage is binding the arms, legs, or body with restraints.
For example, your lady might enjoy being tied to the headboard with red silk ties – or strapping you to a chair.

According to a recent study, some 52% of women have fantasized about being tied up for sexual pleasure. Meanwhile, almost 42% of women fantasize about tying someone up. Be sure to discuss who's doing what to whom, and how.

Bondage is symbolic of surrender and can feel liberating. The act of tying is connected to domination and submission, where someone is in total control and the other is powerless. This consensual power dynamic is essential to BDSM, plus it allows for greater intimacy, arousal, and more explosive sex.

You can use tying to act out dominant or submissive positions, as seen below.

When bondage is tame, the tools are fur, silks, and fuzzy pink handcuffs. When bondage gets more extreme, the woman may want to use industrial wrist ties or Shibari rope designs that play into a darker, more violent fantasy.

Be careful with bondage. If done incorrectly, a super-tight or body-bending tye can lead to injury or nerve damage. Try putting from the green before you swing from the rough.
3. Femdom
Femdom is popular in both sex dungeons and bedrooms across America.

Nearly 47% of women fantasize about dominating someone else sexually, according to the new book, Tell Me What You Want: The Science of Sexual Desire and How It Can Help You Improve Your Sex Life.

Why do women aspire to dominate men? Exercising power over a man gives a woman a powerful feeling she might not get in everyday life. Plus, being in control is fun.

Men often enjoy their woman calling the shots in bed. Whether or not your partner goes full dominatrix, seeing her full of sexual confidence can be a huge thrill.

Femdom can take many forms, such as:

Bondage: This is all about power roles and who's wearing the pants.
Teasing: Your partner may instruct you be silent or not touch her as she titillates your sensitive areas.
Foot worship: The feet play a unique role in sex. Your partner may sport a pair of leather boots, and don't be surprised if she starts prodding or kicking.
Cock and ball bondage: Exactly what it sounds like. She could fit you with a cock ring, clamp your sack, or use a device called the cage to prevent you from getting hard.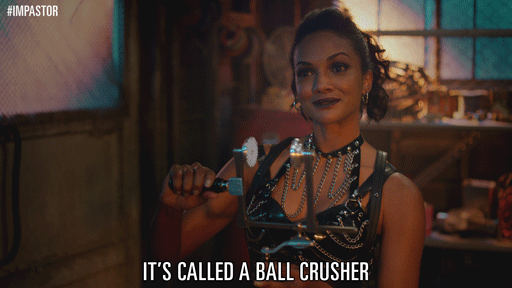 If your girl is into dominance, try to enjoy it. You can experiment with various role-playing aesthetics, such as the student and teacher, the boss and minion, even animal and trainer.
4. Submissive Sex
Many women enjoy having their sexual experience directed by their partner.

As the submissive, your woman wants to be instructed to perform certain acts. As "the bottom," she gets aroused by being subject to your whims as "the top."

For example, your partner could enjoy being directed to give you oral sex, masturbate for you, bent over for a spanking, or getting walked on a leash.

"More Americans want to give up control rather than take control during sex," writes Lehmiller, author of Tell Me What You Want: The Science of Sexual Desire and How It Can Help You Improve Your Sex Life. For an adult that makes thousands of decisions each day, relinquishing control can be invigorating.

Women with submissive fantasies want to be under your power. Hence, the key to satisfying them is total confidence. Embody every inch of a dominant, masculine force. She may even want to call you "Sir" or "Daddy," as did one anonymous BDSM survey respondent:

"In my fantasy, I'm the strong older man's little baby girl. He dresses me up in frilly clothes and tells me what to do, praises me when I'm a good girl, and punishes me when I'm naughty. He cherishes me and I worship him," she said.

Roleplaying is common in this BDSM fantasy. You both might pretend to be the teacher and the student, the boss and the secretary, or the hero and the villain.

Ultimately, the submissive doesn't ever give up control entirely. Again, this is where a safe word becomes important. As the sub, your woman should outline what gives her pleasure in the BDSM scenario, and thus feel safe in your hands.
5. Impact Play
Impact play is a fancy term for spanking, slapping, and other forcible bodily contact.

According to Lehmiller's research, spanking, biting, and whipping are the most common forms of impact play in BDSM. In most cases, women say they want "relatively mild pain that … [is] consensual and [has] very controlled limits."

The sensation of being hit can be pleasurable, as can the idea of your partner aggressing toward you. Feeling sexual pleasure from pain is known as masochism – or the M in BDSM.

Adjust the intensity of impact play to suit your partner's wishes. A spanking over your knee might turn her on by making her feel like a naughty schoolgirl. Getting caned until her ass is red as a brick wall might work also, so talk about her fantasies.

And what if she wants to hit you?

Turns out, women are more likely to enjoy sadism – causing pain for sexual pleasure – than men are. If you've ever seen a wicked gleam in a woman's eye as she drips melting wax on your chest, you already know. Be sure to let her know what you like, so you both can establish boundaries on your BDSM sex life.
BDSM Fantasies and You
At the end of the day, BDSM can be hot – but it's not for everyone.
Dip your toe in the dark water, but if it's not your cup of tea, you might not be a kinky fucker. Maybe you're more into Tantric sex. And that's OK.